over 25 years in the market
over 150 audits a year, our bookkeeping firm provides regular services to ca. 60 organizations
17th place in the ranking
on the list of Best Auditor Firms 2015 according to RZECZPOSPOLITA daily newspaper!
BOOK OF LISTS
winner of 2014/2015 competition (small & micro)
top 10 of 2015/2016 (all companies)
"List 500" Rzeczpospolita
over 20 customers from the "500 List" of Rzeczpospolita
---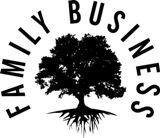 Our firm is a family enterprise. Thus, for 25 years our team of 60 members has worked not only on the basis of international standards... tradition, high quality, reliability, accuracy and fairness - these are the qualities guiding our day-to-day operations.
Membership in an association of family enterprises involves not only benefits. We make sure that our experience and knowledge can be used to serve others. Through integration, support and promotion of joint activities, together we build a positive image of Polish family businesses.
---

Morison Finansista is a member of 
Morison International
, an international group of advisory firms.
96 firms in 65 countries worldwide,
250 offices in North and South America, Europe and Asia,
ca. 900 partners and over 6300 experts,
incomes ranging around US$ 779m
Through international cooperation, we can offer you even more. Joint experience makes us better every day.
Global | Reliable | Collegial | Professional